Arabesque Garnet Earrings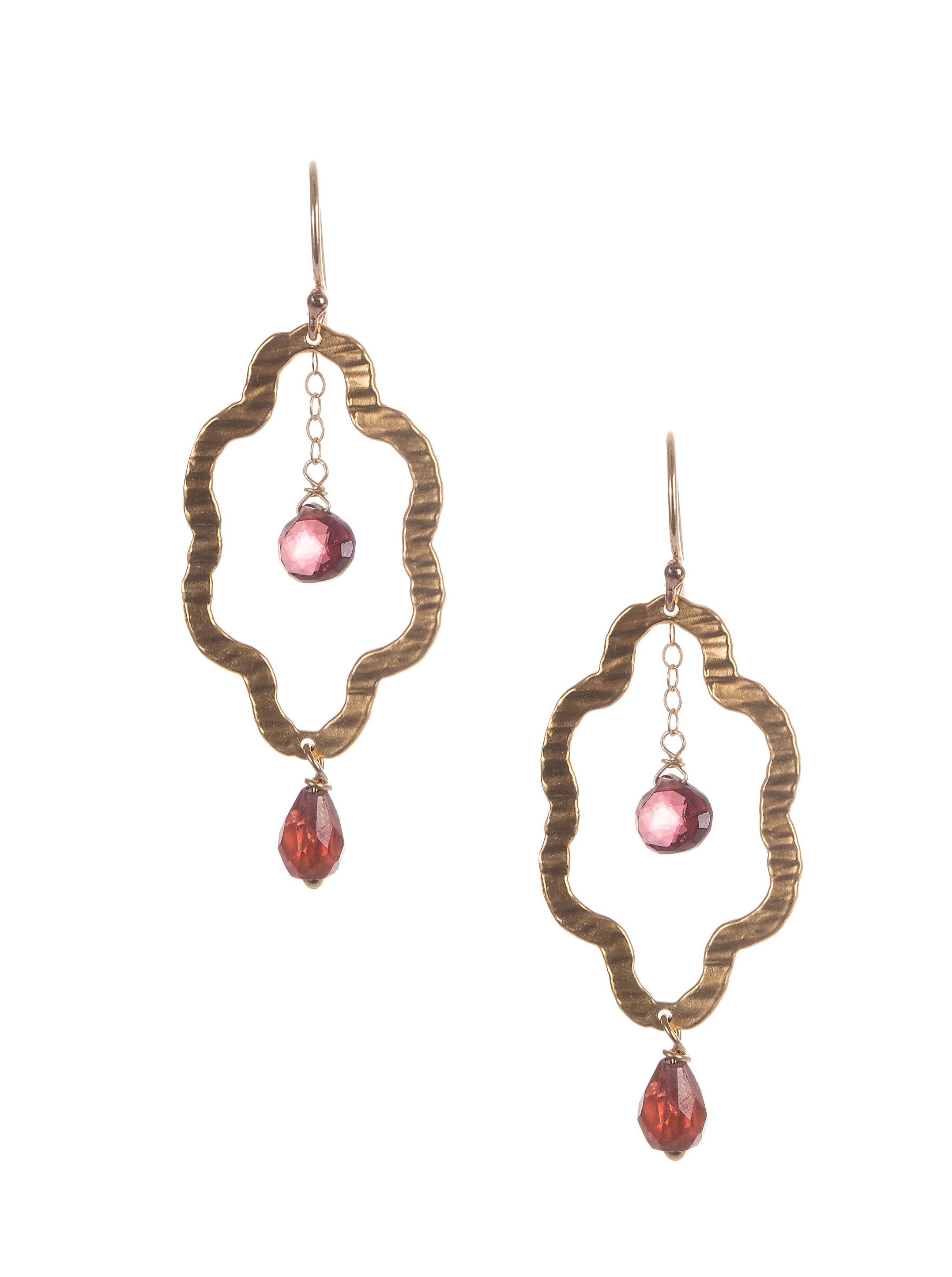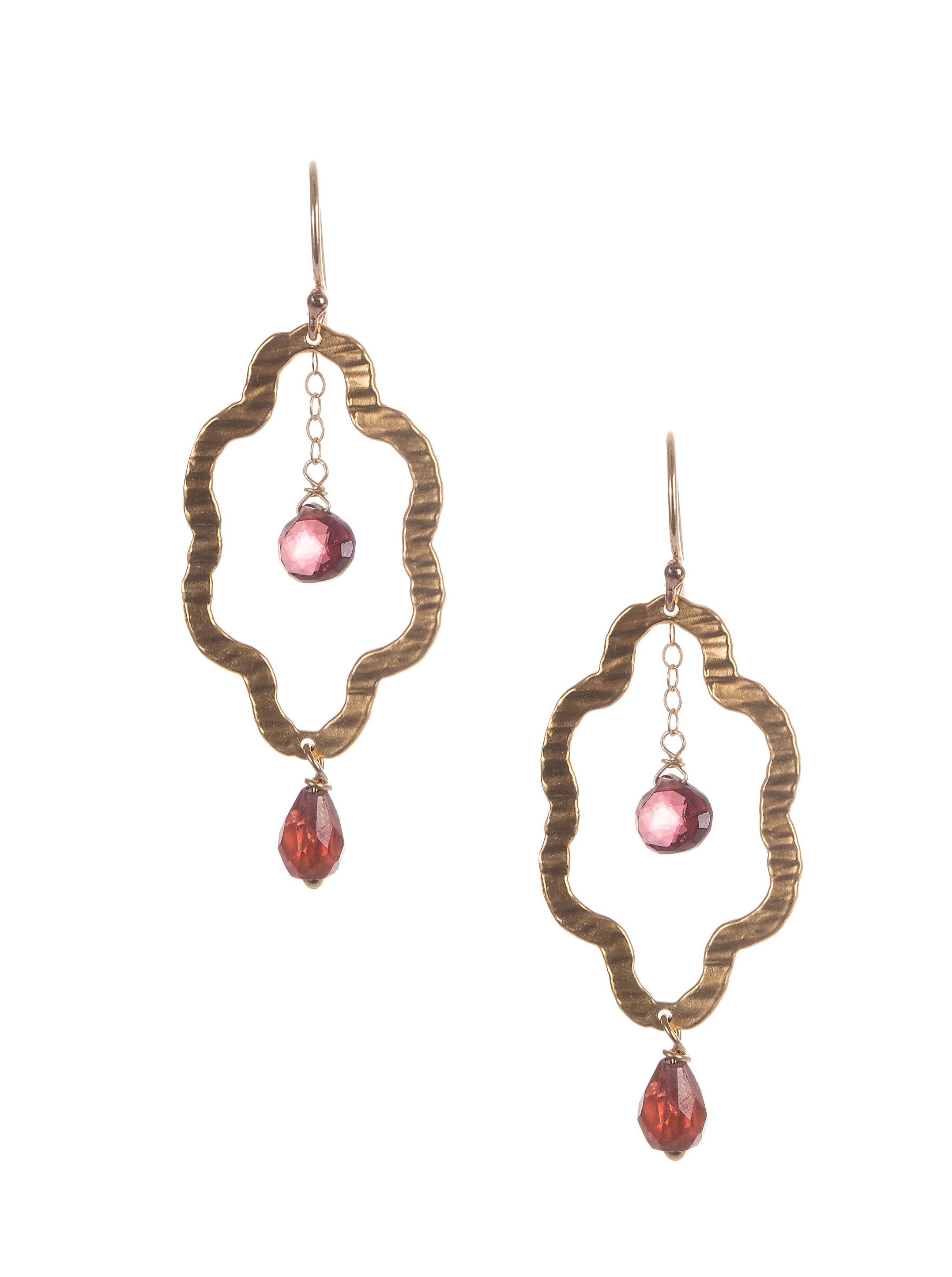 Arabesque Garnet Earrings
Garnet is long considered to be a stone that brings clarity, focus & confidence.
A modern interpretation of a Moroccan arabesque design, this earring is perfect for everyday or special occasions. Accented with beautiful, deep red garnet beads.
Size: Hangs approx. 2.5" from ear.
Materials: 22k gold-plated arabesque, 14k gold fill, garnets.